Every July 28, the neighbors of the Chicoyogüito community conmemorate the violent eviction they were victims of in 1968; and demonstrate to reclaim their land. Learn about their struggle: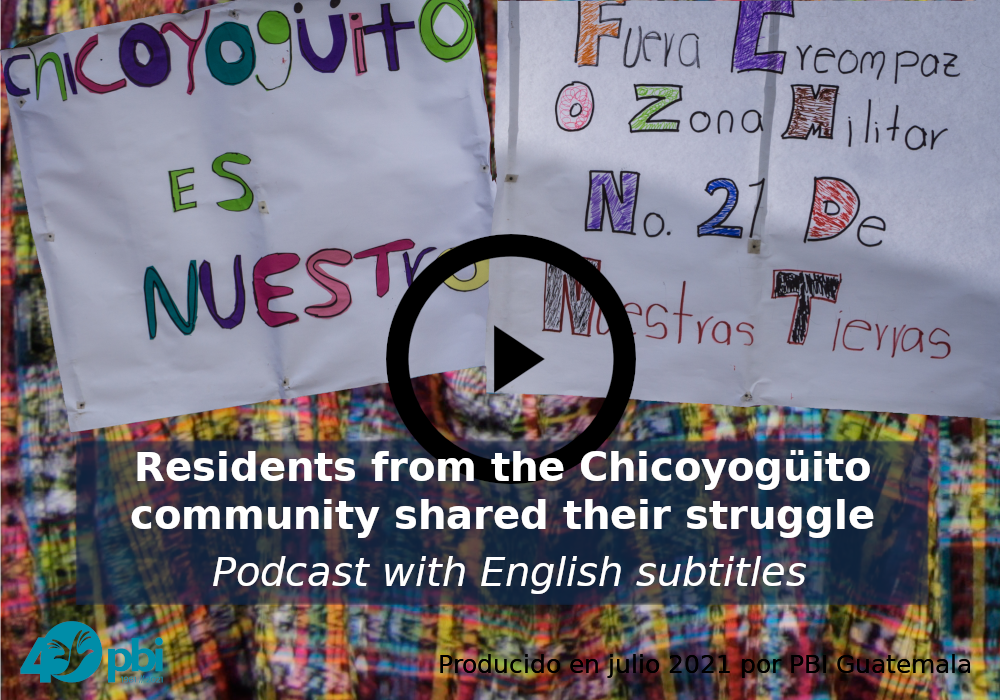 Location
Cobán, Departament of Alta Verapaz
Area of work and rights defended
The Chicoyogüito Neighborhood Association is one of the plaintiffs in the case of enforced disappearance and crimes against humanity, perpetrated during the armed conflict in the Military Zone 21 of Cobán , Alta Verapaz, now known as the Regional Peacekeeping Operations Training Center (CREOMPAZ).
Description of the Problem
The Chicoyogüito Neighborhood Association is made up of 250 families from the displaced community of Chicoyogüito in Cobán (Alta Verapaz), which in 1982 was wiped out by the army. As a result of their participation as witnesses in the Creompaz case, survivors of the Chicoyogüito community and their families receive threats. Due to the above, as of March 2016.
PBI began accompanying the Association around the beginning of the trails in the CREOMPAZ case.